Our expert beauticians will ensure you will choose our salon as the one-stop destination for all your beauty treatments.
Quality is what we believe in.
Come and enjoy our relaxing atmosphere.
With our professional team and friendly service you can feel safe in our hands.
We are based in North Royalton, OH.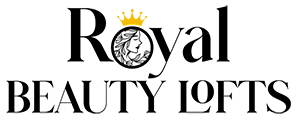 We offer a wide variety of Hair, Beauty, Make up and Permanent Make up services all carried out with precision, care and dedication.
Only stylists at the top of their field are within our space. Years of experience have enabled these super technicians to offer only the best. We enjoy what we do, and we do it well.
Come in, relax and let us do the hard work.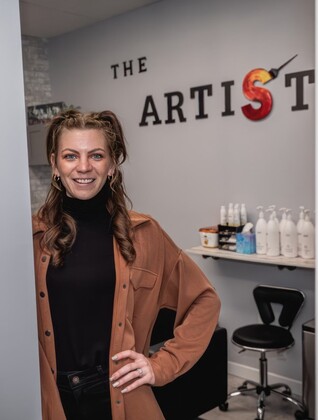 #101, The Artistry Loft
Hello! My name is Stephanie. I have been a licensed cosmetologist for 9 years.
One of my greatest accomplishments in the industry thus far is opening up "The Artistry Loft" at Royal Beauty Lofts.
I enjoy all coloring and cutting services.
I strive to give all my clients the intimate and personal experience they deserve.
It is important to me to make every individual's appointments about them and have them leaving confident and beautiful!
Stop into Suite 101 and check out "The Artistry Loft".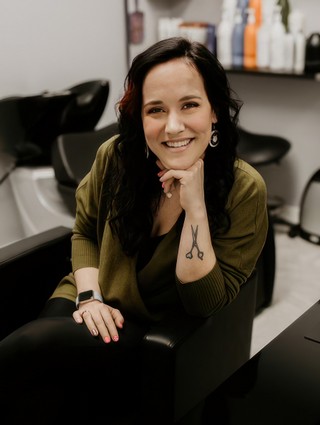 #102, Hair by Straz
Megan Straziuso of Hair by Straz has been a part of the industry since she was 16 years old.
As a third generation stylist she grew up around hair and loved going to work with mom whenever she could.
She attended the Cuyahoga Valley Career Center while in high school and obtained her cosmetology license and
graduated high school in the same week! She went on to obtain her bachelors of Business at BGSU and is also an
alumni of the Chi Omega sorority. Megan loves doing all things behind the chair but specializes in bold and vivid
colors and color placement. She loves to learn and is always taking classes to stay current on the latest trends and
fashions. Stop in to suite 102 and help yourself to some refreshments and maybe even a movie or two! Megan is a big book
worm, as well as a movie and TV lover and is always down to discuss the latest reads and watches. She strives to make every
client feel like family and also look and feel their best!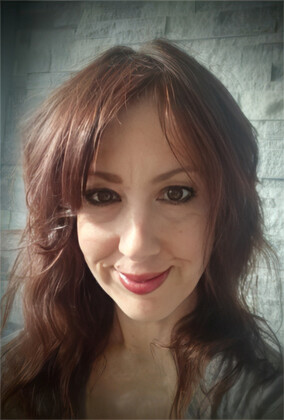 #105,
Hair Design By Holly
Meet Holly!
Spanning over 2 decades in the salon industry providing hair and spa services, Holly has taken her years of experience to have a hair studio she can call her own, Hair Design By Holly.
With so many evolving styles and trends, Holly has remained knowledgeable and still has a passion and eagerness her loyal and long time clients recognize and appreciate.
Creating a personal and relaxing vibe is essential to great service and this opportunity allows her to return the gratitude to her guests.
while in the studio,Holly specializes multi-tonal color techniques or a more subtle classic look and cutting for all ages.
Outside interests include her 4 rescue kitties, the metro parks, city living, and a life long love of listening and collecting music and playing in bands.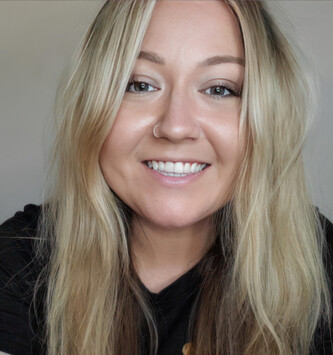 #108, Sarah Ashley Studio
Meet Sarah, a hair stylist with over 16 years of experience! While specializing in blonding services, Sarah is dedicated to making you look and feel your absolute best by keeping up to date on the latest trends and is always staying educated on styles and techniques. She values honesty, believes in the integrity of your hair, and is devoted to find a style that works for you in between your visits.
When not in the salon or working on ideas for your hair, Sarah loves to spend her time with her husband and their senior rescue dog, Kobe.
Sarah is very excited to work with you and cannot wait to treat you to the hair experience you deserve!
We offer our guest hair and beauty services that cater for a wide range of needs and occasions.

Address
6554 Royalton Rd, North Royalton,

Phone
A business with lofts dedicated to beauty would likely be a salon or spa that offers various beauty services such as hair styling, makeup application, and nail care. These lofts may offer a more private and intimate setting for clients, and could also feature unique decor and ambiance.